Wise Words About Wisdom Teeth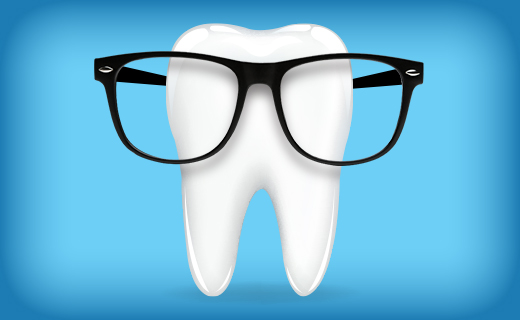 When it comes to wisdom teeth, not everyone is wise to the ways of dealing with these troublesome teeth. Many have faced the pain of having these teeth appear and then having them removed, yet some people never get them and others have no discomfort. Since wisdom teeth just cause pain and confusion, we have a word to the wise about wisdom teeth to help you see why they should be removed in order to avoid the pain and maintain good dental care.
While the rest of your teeth all serve a purpose, wisdom teeth have no real value in your life. Wisdom teeth often appear between the ages of 17 and 25 behind your molars. It can be extremely painful when they come in, but some people have no pain at all. Still, wisdom teeth usually come in crooked or poorly aligned, which makes them push on other teeth and cause pain and overcrowding. And there's no avoiding the agony of impacted wisdom teeth, which occurs when the teeth do not fully emerge through the gum line and lead to swelling, damage to other teeth, gum disease, and other serious health conditions.
In addition, studies have shown that 80% of young adults who opted to keep their wisdom teeth experienced dental issues within seven years. These issues can be very costly and painful to treat. While affordable dental care can help ease the cost, it can't relieve the pain involved in the treatment.
Clearly, a way to deal with wisdom teeth is by having them removed by a dentist as early as possible.
You may be one of the fortunate few whose wisdom teeth appear without any pain. But be aware that even wisdom teeth that come in normally and free of pain can still be prone to disease. To avoid any pain and problems, it would be wise to visit your family dentistry specialist and get an expert opinion on your situation.
Wisdom teeth affect different people in different ways, but they bring the risk of pain and infection despite the best dental care efforts. The only way to know if they should stay or go is by asking a family dentist in Philadelphia for your wisest course of wisdom teeth treatment.
To learn about our family dentistry practice in Philadelphia, call Gentle Dental of Pennsylvania today at or make an appointment.
---
Gentle Dental of Pennsylvania offers affordable family dentistry and gentle, compassionate dental care in Philadelphia. With 7 affiliated practices in the Philadelphia area, our offices are conveniently located with extended hours to meet your needs. At Gentle Dental of Pennsylvania, we provide most dental services, from basic preventative care and general dentistry to specialized procedures and complete dental reconstruction. We accept most dental insurance plans and offer affordable financial solutions for any budget. Patient satisfaction is our top priority and we strive to provide the exceptional, affordable dental care and personal touch that lead to lasting relationships. A smiling patient is our greatest reward and we look forward to keeping those smiles healthy, beautiful, and bright. Discover an affordable dentist who truly cares at Gentle Dental of Pennsylvania.