Understand and Overcome Your Fear of the Dentist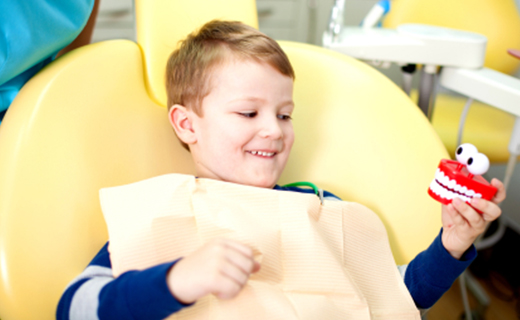 Do you dread going to the dentist? You're not alone. Up to 20 percent of people are so anxious about dental visits that they delay them until a major dental problem leaves them no other choice. Also, as many as two-thirds of people blame their intense fear of the dentist on a previous bad dental experience. These findings were revealed by the Dental Fears Research Clinic at the University of Washington. This clinic specializes in the treatment of children and adults with a severe fear of seeing the dentist. While it's clear that dental fears run far, wide, and deep, there are ways to control and even conquer your concerns. After all, it's much scarier to deal with the consequences of ignoring your dental health. 
While it's easy to understand how a negative experience or the sight of sharp dental objects can cause fear in patients, avoiding the dentist is the worst way to deal with it. Not getting regular dental check-ups only increases the chances of tooth decay and other dental problems, which is likely to lead to more time and expense at the dentist's office.
Fortunately, there are many ways to ease your anxiety. First, a dental assistant can explain the procedure or the purpose of certain tools so you know what to expect. Also, you can arrange to signal when you feel uncomfortable during the procedure, which will prompt the dentist to stop his work and give you a brief break.
Since many dentists anticipate a degree of dental anxiety, they have already equipped their offices with features designed to distract patients during procedures. They offer soothing music, and access to televisions for watching movies, and hang scenic paintings to help patients relax. In certain circumstances, they are able to prescribe mild sedatives for anxious patients. Be sure to discuss this with your dentist prior to your appointment.
Parents who fear the dentist need to shield their children from their own anxiety so their kids learn to accept dental care as a regular part of a healthy lifestyle. Try to make the dental visit into a positive experience, but let children know that they may feel a little discomfort, but the result will be a healthier and brighter smile.
It's important to find an affordable dentist who understands the fears of patients and the needs of children. Fortunately, you can find quality, compassionate dental care, in Philadelphia.
Let Gentle Dental of Pennsylvania ease your dental visit anxiety and provide a positive experience. Call Gentle Dental of Pennsylvania today at or make an appointment.
---
Gentle Dental of Pennsylvania offers affordable family dentistry and gentle, compassionate dental care in Philadelphia. With 7 affiliated practices in the Philadelphia area, our offices are conveniently located with extended hours to meet your needs. At Gentle Dental of Pennsylvania, we provide most dental services, from basic preventative care and general dentistry to specialized procedures and complete dental reconstruction. We accept most dental insurance plans and offer affordable financial solutions for any budget. Patient satisfaction is our top priority and we strive to provide the exceptional, affordable dental care and personal touch that lead to lasting relationships. A smiling patient is our greatest reward and we look forward to keeping those smiles healthy, beautiful, and bright. Discover an affordable dentist who truly cares at Gentle Dental of Pennsylvania.