Tips for Living Happily with Dentures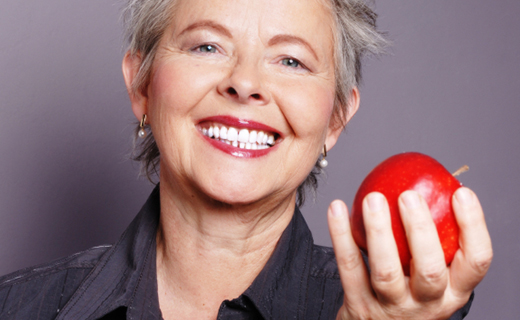 Becoming a new denture wearer is not something that should end anyone's enjoyment of the simple pleasures in life. Catching up with old friends or sharing a lovely meal are things that everyone should have the freedom to do, regardless of the type of teeth they have. Luckily, the basic pointers below can help any new denture wearer continue the lifestyle they have always loved.
With a new system of affordable quality dentures, eating is something that will feel somewhat strange during the first few days. The best thing to do is to acknowledge the fact that some adjustments will have to be made and to exercise a good amount of patience. It is wise to select food items that are easily chewed and swallowed, including fish, cooked vegetables, eggs, yogurt, and ice cream. New denture wearers should take smaller bites than they normally would and avoid biting hard with their front teeth. Foods that are excessively chewy in nature such as caramels ought to remain off of the menu for at least the short term.
Once dentures have been in place for anywhere between two weeks and three months, wearers are likely to find that eating has become far easier and much more natural. This is the point when additional food items can be added to the menu, such as firmer vegetables, chewier meats, and fruits that require a bit more work to break down. In order to ensure that this expanded variety remains manageable, many denture wearers use zinc-free adhesive products to help form a protective barrier that prevents seeds, nuts, or other food particles from irritating the gums.
If speaking clearly with new affordable quality dentures proves challenging, as it does for many new wearers, there are a few key tricks that can effectively remedy the problem. Because words containing "f" and "s" sounds can be particularly cumbersome, it can be extremely helpful to practice speaking out loud while standing before a mirror and to read aloud to others as a means to gain greater confidence. Lastly, many new denture wearers find that biting down and consciously swallowing immediately before they begin to speak works wonders by setting the dentures into their proper position.
To get the dental care you deserve from an affordable dentist in Philadelphia, call Gentle Dental of Pennsylvania today at or make an appointment.
---
Gentle Dental of Pennsylvania offers affordable family dentistry and gentle, compassionate dental care in Philadelphia. With 7 affiliated practices in the Philadelphia area, our offices are conveniently located with extended hours to meet your needs. At Gentle Dental of Pennsylvania, we provide most dental services, from basic preventative care and general dentistry to specialized procedures and complete dental reconstruction. We accept most dental insurance plans and offer affordable financial solutions for any budget. Patient satisfaction is our top priority and we strive to provide the exceptional, affordable dental care and personal touch that lead to lasting relationships. A smiling patient is our greatest reward and we look forward to keeping those smiles healthy, beautiful, and bright. Discover an affordable dentist who truly cares at Gentle Dental of Pennsylvania.