Posted under:
General
Posted on: August 30, 2015
The Foods to Choose after Wisdom Teeth Removal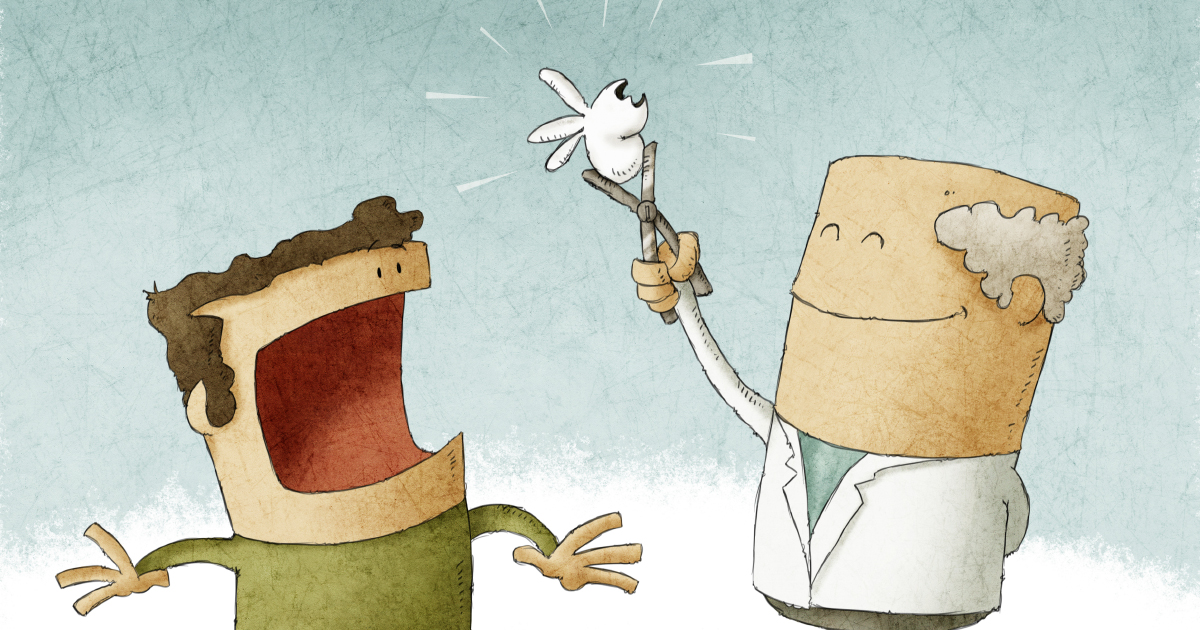 Once your dentist removes your impacted wisdom teeth, you may want to celebrate with a special meal. But make your reservation for after recovery because it may be difficult to eat comfortably for up to two weeks after surgery. Your dentist or oral surgeon should provide post-surgery eating advice, but you can use these tips to eat well, feel well, and heal well.
Good Food Choices
To make eating easier during this time, select these softer foods for the first week or two after wisdom teeth removal:
Scrambled Eggs and Cottage Cheese: These are soft, smooth, tasty choices that provide your body with much-needed protein.
Mashed Potatoes: Whether white or sweet, these are one of the easiest foods to eat after wisdom teeth removal. They can be topped with butter, gravy, or sour cream for additional variety.
Instant Oatmeal and Pancakes: Although fruits and nuts included in these may be a little too chewy, these carb-filled classics are easy to eat.
Pasta and Pastina: Pasta that's been cooked to a very soft stage is an ideal choice after having your impacted wisdom teeth extracted. Pastina is a small, star-shaped pasta that may be easier to eat than other shapes due to its tiny size.
Soup: While some soups have chunks of meat or vegetables that may be too large to chew, smoother soups such as cream of celery, tomato bisque, and chicken noodle are perfect post-surgery.
Milkshakes: These are extremely easy to consume, which makes them a good choice for immediately after wisdom teeth removal. Consider adding protein powder or a meal replacement packet to boost their nutritional content. Just be sure to enjoy them with a spoon, rather than through a straw, since sucking can interfere with the healing process.
Fruit Smoothies: Mixing fresh or frozen fruit with yogurt and ice makes a frosty, healthy drink that also feels good on your tender mouth. The addition of protein powder can make it a nutritional powerhouse.
Ice Cream and Yogurt: Soft-serve ice cream and creamy yogurts are preferable, especially for the first couple days after wisdom teeth removal. Ask for these creamy treats in a cup to eat with a spoon and avoid the sharp edges of chunky mix-ins or cones.
Instant Pudding and Applesauce: Their smooth texture makes them simple to savor, while their different flavors prevent boredom.
Drinks: Most beverages are acceptable after you've had your impacted wisdom teeth removed. Just steer clear of alcohol, very hot drinks, and very cold beverages until you have recovered fully.
Dining Dangers
After the extraction of impacted wisdom teeth, your usual diet may be unusually difficult to enjoy. Foods that are very spicy, crunchy, or chewy can be troublesome for a tender mouth and can even prevent proper healing. Also, avoid acidic foods that may irritate your mouth, along with foods that require excessive chewing or opening your mouth very wide.
Last Words of Advice
Be sure to follow the instructions provided by the dentist and ask questions when in dental doubt. The complexity of your case will affect the amount you're able to eat after surgery. Pay attention to the way your mouth feels and if chewing is difficult, continue choosing soft foods until you are ready to return to your regular diet. Make sure to get proper nutrition, with an ample amount of protein and vitamin C to promote healing.
To get the dental care you deserve from an affordable dentist in Philadelphia, call Gentle Dental of Pennsylvania today at or make an appointment.
---
Gentle Dental of Pennsylvania offers affordable family dentistry and gentle, compassionate dental care in Philadelphia. With 7 affiliated practices in the Philadelphia area, our offices are conveniently located with extended hours to meet your needs. At Gentle Dental of Pennsylvania, we provide most dental services, from basic preventative care and general dentistry to specialized procedures and complete dental reconstruction. We accept most dental insurance plans and offer affordable financial solutions for any budget. Patient satisfaction is our top priority and we strive to provide the exceptional, affordable dental care and personal touch that lead to lasting relationships. A smiling patient is our greatest reward and we look forward to keeping those smiles healthy, beautiful, and bright. Discover an affordable dentist who truly cares at Gentle Dental of Pennsylvania.