The Dirty Little Secret About the Cleanliness of Your Toothbrush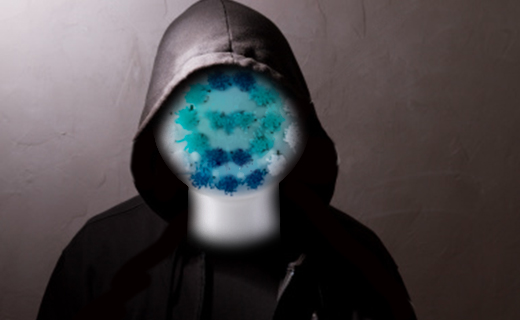 Much attention is focused on the practice of brushing your teeth, but little thought is given to the dental cleaning products used to do it. A toothbrush is a cornerstone of good dental care, but your toothbrush may actually be doing more harm than good. It's ironic because a toothbrush is responsible for keeping your teeth and gums healthy, yet it can actually harbor a lot of germs that can make you sick. But with a little awareness and some common sense, you can brush aside all doubts about your toothbrush and keep your teeth healthy and clean.
Our mouths are naturally filled with bacteria, which we rely on our toothbrushes to help remove. Yet we're so focused on removing the bacteria from our mouths that we don't realize those germs can remain on our brushes. Fortunately, family dentistry experts in Philadelphia say that your body's natural defenses are usually strong enough to prevent the bacteria on your toothbrush from making you sick, but why put your health at risk if a few simple steps can put your mind at ease?
The easiest way to help protect your toothbrush is by storing it in a smart, safe place. Almost everyone keeps their toothbrush near the bathroom sink, but the small size of most bathrooms means that it's also near the toilet. Few of us realize that every time we flush, the toilet sends up a spray of bacteria. If your toothbrush is too close, that bacteria can land on the nearby brush. But simply storing your toothbrush far from the toilet can keep it away from the spray.
In addition to moving it far from the flush, it's also smart to store your toothbrush upright in a holder instead of just laying it down by the sink. After each use, rinse your toothbrush well, dry it thoroughly, and keep it away from other brushes. Also avoid using toothbrush covers because they breed bacteria.
Perhaps the most important step is knowing when it's time to get a new toothbrush. Replacing your brush on a regular basis ensures that it's healthy and clean. The American Dental Association recommends tossing your toothbrush every three to four months, or more frequently if the bristles become frayed or you've been sick.
The toothbrush is a must for good dental cleaning, but it's surprising to realize the need for good toothbrush care. According to experts in family dentistry, a healthy smile demands a healthy toothbrush.
To learn about our family dentistry practice in Philadelphia, call Gentle Dental of Pennsylvania today at or make an appointment.
---
Gentle Dental of Pennsylvania offers affordable family dentistry and gentle, compassionate dental care in Philadelphia. With 7 affiliated practices in the Philadelphia area, our offices are conveniently located with extended hours to meet your needs. At Gentle Dental of Pennsylvania, we provide most dental services, from basic preventative care and general dentistry to specialized procedures and complete dental reconstruction. We accept most dental insurance plans and offer affordable financial solutions for any budget. Patient satisfaction is our top priority and we strive to provide the exceptional, affordable dental care and personal touch that lead to lasting relationships. A smiling patient is our greatest reward and we look forward to keeping those smiles healthy, beautiful, and bright. Discover an affordable dentist who truly cares at Gentle Dental of Pennsylvania.