Teens Have a Growing Need for Dental Care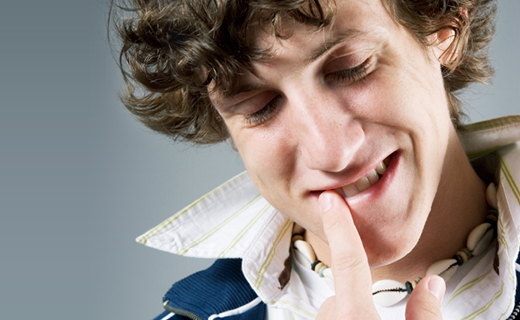 Teenagers are faced with constant changes to their bodies, emotions, and lives. With such a whirlwind of challenges, dental care may be far from their minds. Yet if they knew how much better they would look and feel by practicing good dental habits, they would all start to care about dental care. While teens have ideally been raised to follow good dental habits, they may not keep up their routines in their busy teenage years. This is why parents must make their teens see the benefits of dental care. Parents must also make sure that their teenager gets regular check-ups and cleanings from an affordable dentist in Philadelphia who specializes in family dentistry. Since they're so concerned with their image, teens need to see how dental care helps them put their best face forward.
According to experts in family dentistry, encouraging children to develop good dental habits at a young age is the key to maintaining their dental health as they get older. Yet parents have much more control over kids when they're young than during their teen years. This makes it difficult to ensure that teens are paying enough attention to their dental care. Unfortunately, this can cause teens to experience some very adult dental problems. 
The teen years are often a time of experimentation, but teens need to know that their actions can have consequences for their dental health. Smoking and drinking can increase their risk of gum disease, which is a painful condition whose symptoms include gum inflammation, bleeding when brushing and flossing, and constant bad breath. While gum disease is most common in adults over age 40, it can strike as early as puberty if dental health is being neglected. It is a serious problem that must be treated by a dentist as early as possible to prevent it from causing more major health issues. In addition, while they may be popular, piercings in lips and tongues also put teens at higher risk for oral infections, gum disease, and nerve damage.
While braces are a common solution for straightening teeth, they can also present some problems. Braces can make it difficult to brush and floss thoroughly, so gums may become inflamed from improper cleaning. In addition, wearing braces increases the likelihood of canker sores. Maintaining good dental habits can help prevent these sores from forming.
Finally, teens tend to drink a lot of sugary sodas and energy drinks. The sugars and acids in these beverages are leading causes of tooth decay. Instead, encourage teens to choose water because it is the best beverage for hydrating the body and has the added benefit of cleaning teeth throughout the day. If plain water is undesirable, try flavored waters with no added sugar.
Since teens may be too young to know better, parents must make sure that teens maintain good dental habits. Dental problems can be complex and costly if left untreated, so regularly taking your teen to an affordable dentist can help stop any problems before they progress. While teens may have a lot going on in their lives, it only takes a little effort to visit a dentist in Philadelphia who will help keep their smiles in top condition.
For an affordable dentist who specializes in family dentistry, call Gentle Dental of Pennsylvania today at or make an appointment.
---
Gentle Dental of Pennsylvania offers affordable family dentistry and gentle, compassionate dental care in Philadelphia. With 7 affiliated practices in the Philadelphia area, our offices are conveniently located with extended hours to meet your needs. At Gentle Dental of Pennsylvania, we provide most dental services, from basic preventative care and general dentistry to specialized procedures and complete dental reconstruction. We accept most dental insurance plans and offer affordable financial solutions for any budget. Patient satisfaction is our top priority and we strive to provide the exceptional, affordable dental care and personal touch that lead to lasting relationships. A smiling patient is our greatest reward and we look forward to keeping those smiles healthy, beautiful, and bright. Discover an affordable dentist who truly cares at Gentle Dental of Pennsylvania.