Something to Chew on for Healthier Teeth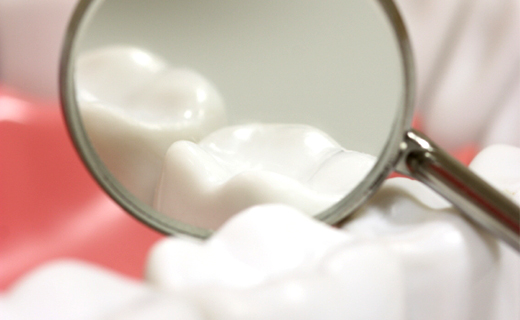 You've long known that eating a healthy diet is good for your waistline and your health. But did you know that certain foods can also improve the health of your teeth and gums? In fact, some of these affordable and tasty options may already be stored in your kitchen pantry.
Antioxidants are known to help our bodies fight disease, but they also play a role in good dental care. Consuming antioxidants has been shown to help reduce inflammation in the body and limit its effect on teeth and gums. The best-known antioxidants are beta-carotene, lutein, lycopene, vitamin C, selenium, and vitamin E. Luckily, they can be enjoyed in a variety of fruits and vegetables such as berries, cantaloupe, sweet potatoes, carrots, squash, spinach, and kale. Other surprising sources are milk and almonds.
While antioxidants work to reduce the development of dental problems, foods with crunch and calcium can help remove ones already there. Eating crunchy foods like apples, pears, carrots, and celery can wipe away damaging plaque, along with the stains from coffee, tea, and red wine. Calcium-filled foods like dairy products, leafy greens, and nuts can help strengthen teeth and have a unique ability to redeposit the minerals on tooth enamel that are removed by acidic foods.
Aside from sugar, these acidic foods can cause some of the worst problems in family dentistry. Surprisingly, damaging acids are found in some healthy foods like tomatoes and citrus fruits. But you can still enjoy the taste and health benefits of these acidic foods by eating them with other fruits and vegetables that have high water content. This water content will dilute the effect of their acids and stimulate saliva to wash away food particles.
Many people choose sugar substitutes to avoid sugar's damaging dental effects. These sugar substitutes are digested differently and won't produce the acids or bacteria that contribute to tooth decay. But it's important to realize that sugarless or sugar-free products can be just as harmful as regular sugar.
As you can see, the foods you eat can make a major difference in the health of your teeth and gums, but the most important component of dental care is regular office visits to your dentist. It takes a family dentistry expert to detect and resolve dental problems before they become more serious and expensive to treat. Fortunately, you can find an excellent and affordable dentist who provides the quality, compassionate, and affordable dental care you need.
To learn more about family dentistry from an affordable dentist in Philadelphia, call Gentle Dental of Pennsylvania today at or make an appointment.
---
Gentle Dental of Pennsylvania offers affordable family dentistry and gentle, compassionate dental care in Philadelphia. With 7 affiliated practices in the Philadelphia area, our offices are conveniently located with extended hours to meet your needs. At Gentle Dental of Pennsylvania, we provide most dental services, from basic preventative care and general dentistry to specialized procedures and complete dental reconstruction. We accept most dental insurance plans and offer affordable financial solutions for any budget. Patient satisfaction is our top priority and we strive to provide the exceptional, affordable dental care and personal touch that lead to lasting relationships. A smiling patient is our greatest reward and we look forward to keeping those smiles healthy, beautiful, and bright. Discover an affordable dentist who truly cares at Gentle Dental of Pennsylvania.