Key Facts About Sensitive Teeth and How to Treat Them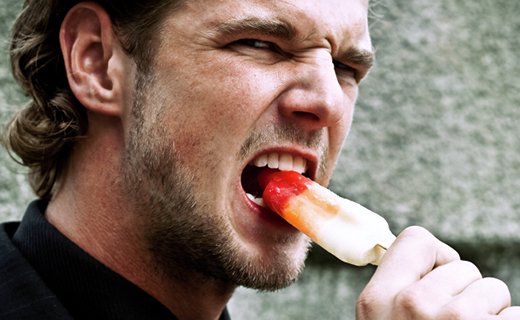 The swift, jarring pain that many people feel when eating or drinking may be something you are familiar with. When enjoying a favorite beverage or even biting down on a cold dessert is no longer possible due to sensitive teeth, it is time to seek advice from a dentist in Philadelphia. Because there are multiple potential causes of this type of pain, it is important to visit an affordable dentist to determine the best course of action.
The best treatment for the pain you are experiencing will be determined by the underlying reason for it. If you are indeed suffering from a common case of tooth sensitivity due to exposed dentin and nerves, desensitizing toothpaste formulations can be of great help. Your dentist in Philadelphia may also offer fluoride supplements to help strengthen the enamel of affected teeth. If receding gums are the culprit, your family dentistry professional may choose to apply a dental sealant to create a barrier to block further irritants from reaching the nerve. If none of these treatments do the job, a root canal procedure may be used to address issues in the dental pulp.
Dental care techniques that will help to keep tooth sensitivity at bay, include always using a soft-bristled toothbrush along with fluoride paste, flossing every day, and using gentle brushing motions. If you know that you grind your teeth often, particularly at night, it may be wise to visit your family dentistry professional to see if a mouth guard would be useful as a way to prevent tooth fractures and sensitivity.
You can also take steps to stave off sensitivity by steering clear of acidic fruits, carbonated beverages, and wine, as all of these have the ability to erode tooth enamel. If you do indulge in these things, make sure to drink water or milk soon after to neutralize their effect. Brushing too quickly after having these items, however, can lead to additional erosion that could otherwise be avoided.
To get the dental care you deserve from an affordable dentist in Philadelphia, call Gentle Dental of Pennsylvania today at or make an appointment.
Gentle Dental offers affordable family dentistry and gentle, compassionate dental care in Philadelphia. With 14 affiliated practices in the Greater Philadelphia area, our offices are conveniently located with extended hours to meet your needs. At Gentle Dental of Pennsylvania, we provide most dental services, from basic preventative care and general dentistry to specialized procedures and complete dental reconstruction. We accept most dental insurance plans and offer affordable financial solutions for any budget. Patient satisfaction is our top priority and we strive to provide the exceptional, affordable dental care and personal touch that lead to lasting relationships. A smiling patient is our greatest reward and we look forward to keeping those smiles healthy, beautiful, and bright. Discover an affordable dentist who truly cares at Gentle Dental of Pennsylvania.