How to Treat Your Child to The Right Dentist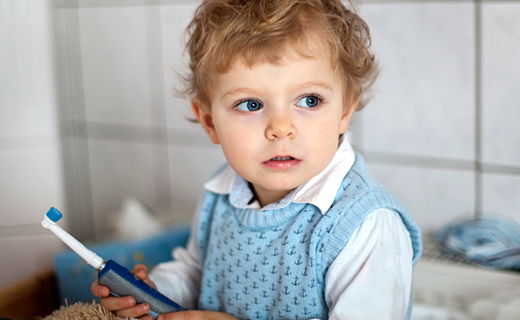 A parent's top priority is their child's health. Just as parents regularly take their infants to the pediatrician, they need to place the same importance on their baby's dental care. According to experts, parents should start scheduling regular dentist appointments for their child by age one, or even earlier as the child's first teeth start coming in.
"At this first visit, we can gently introduce the child and parent to the pediatric dental environment, discuss proper home care and diet, and evaluate the child's growth and development," said Kristin Elliot, DDS, a pediatric dentist in Chicago.
One of a parent's most important decisions is whether to take their child to the family dentist or to a pediatric dentist in Philadelphia. Each has distinct differences and advantages, yet parents can find an affordable dentist in either specialty.
A family dentist offers the convenience and familiarity of one dentist for the entire family's dental care. The child has a chance to meet the dentist and get comfortable with the office by going along for their parent's appointments. With a family dentist, the child benefits from the relationship, history, and trust that parents have formed with the dentist.
In contrast, a pediatric dentist only treats children. Pediatric dentists spend an additional few years in dental school and often train at a children's hospital to gain an in-depth understanding of children's issues. They tend to have a special way with children, from explaining procedures in terms that kids can understand to soothing children who are nervous or cranky. Pediatric dentists also tend to have child-friendly offices filled with games and toys, yet some family dentists have these same fun features to help their younger patients feel comfortable.
When it's time for the child's dental appointment, it's important to prepare the child for the experience. Parents should focus on the positive by emphasizing the whiter teeth and healthier smile that the child can have by visiting the dentist. Parents can also get some children's books that describe the dental experience in a fun and friendly way to help prepare the child for an upcoming visit to the dentist.
While both family dentists and pediatric dentists can provide the necessary dental care, the best dentist for a child is one who uses patience, praise, and a positive approach to help the child feel comfortable and safe. Fortunately, parents can find an excellent, affordable dentist in Philadelphia to treat their children to gentle dental care.
To find an affordable dentist in Philadelphia who will meet your child's dental needs and exceed your expectations, call Gentle Dental of Pennsylvania today at or make an appointment.
---
Gentle Dental of Pennsylvania offers affordable family dentistry and gentle, compassionate dental care in Philadelphia. With 7 affiliated practices in the Philadelphia area, our offices are conveniently located with extended hours to meet your needs. At Gentle Dental of Pennsylvania, we provide most dental services, from basic preventative care and general dentistry to specialized procedures and complete dental reconstruction. We accept most dental insurance plans and offer affordable financial solutions for any budget. Patient satisfaction is our top priority and we strive to provide the exceptional, affordable dental care and personal touch that lead to lasting relationships. A smiling patient is our greatest reward and we look forward to keeping those smiles healthy, beautiful, and bright. Discover an affordable dentist who truly cares at Gentle Dental of Pennsylvania.