How to Teach Your Kids to Floss Properly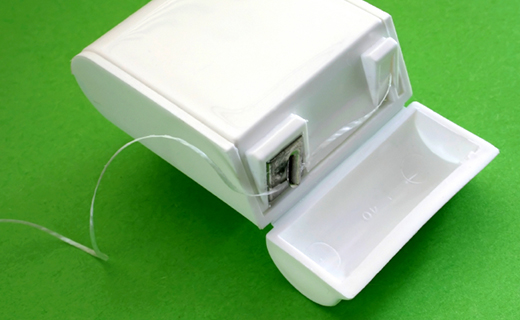 Teaching kids to floss is one of the most important things you can do to improve your family's oral health. Twice-daily brushing and daily flossing are both essential for removing plaque that forms on tooth surfaces, along the gum line, and between teeth where toothbrushes can't reach. The best way to ensure that your children keep their healthy smiles throughout life is to establish good dental care practices early. You can begin when your children are between two and three years old. When you first teach them how to floss teeth, they will require supervision. When they are about eight years old, they will probably be able to floss without your help.
Getting Started: Flossing Products
Your children should floss at least once a day, and it should take about two minutes from start to finish once they are accustomed to the process. Choosing a fun dental floss product for your kids can encourage them and make oral care more appealing. When kids enjoy their dental care routine, they are more likely to stick to it for life. Floss comes in many kid-friendly flavors and colors, so let your kids pick the ones they like. Avoid products that are difficult to use. If your kids have trouble maneuvering around teeth, your dentist may recommend a pre-threaded flosser or floss holder that makes it easier. It may also be helpful to set a good example by letting your kids watch you flossing your own teeth. Be sure that you approach the task in a fun, positive way, and don't rush. You don't want your kids to associate flossing with stress.
How to Floss Properly in Three Easy Steps
First, teach your child to remove a piece of floss that's about 18 inches long.
Show him or her how to wrap the each end of the floss around the middle or index finger on each hand. Be careful not to wrap too tightly.
Help your child guide the floss gently between teeth, and move it around each tooth, and under the gum line. Don't forget to floss between the gum line and side of every tooth. If your child experiences any discomfort or gets upset, stop flossing immediately and try again later.
For specific suggestions and advice about teaching kids to floss, talk to your children's dentist in Philadelphia.
To learn about our family dentistry practice in Philadelphia, call Gentle Dental of Pennsylvania today at or make an appointment.
---
Gentle Dental of Pennsylvania offers affordable family dentistry and gentle, compassionate dental care in Philadelphia. With 7 affiliated practices in the Philadelphia area, our offices are conveniently located with extended hours to meet your needs. At Gentle Dental of Pennsylvania, we provide most dental services, from basic preventative care and general dentistry to specialized procedures and complete dental reconstruction. We accept most dental insurance plans and offer affordable financial solutions for any budget. Patient satisfaction is our top priority and we strive to provide the exceptional, affordable dental care and personal touch that lead to lasting relationships. A smiling patient is our greatest reward and we look forward to keeping those smiles healthy, beautiful, and bright. Discover an affordable dentist who truly cares at Gentle Dental of Pennsylvania.