How to Break 5 Bad Dental Habits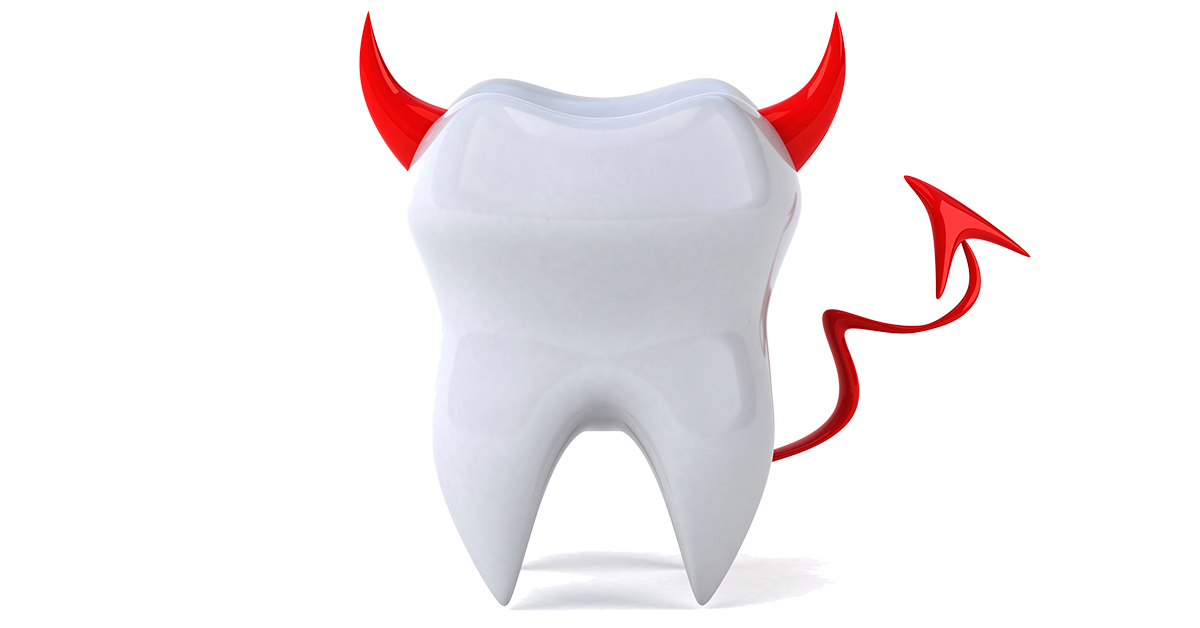 Bad dental habits can happen to the best of us, but what matters is knowing how to break them before they cause major problems. Learn how to break these bad behaviors.
The Mistake: Brushing Brashly
Some people get too carried away with good dental care and wind up brushing too hard and too much, and keeping their teeth clean is something of an obsession. But these aggressive actions can actually turn into bad dental habits by causing tooth enamel to erode and gums to recede.
How to Break: Remember, the way you brush matters more than how much you brush. When it comes to how to cure these bad dental habits, dentists recommend switching to a soft-bristled toothbrush and brushing gently twice a day, along with flossing once a day.
The Mistake: Whitening Way Too Much
While whitening your teeth can make them brighter, bleaching too often is not a bright idea. Over-bleaching can cause teeth and gums to get sensitive, as well as look very strange.
How to Break: Most whitening products recommend repeating once or twice a year. By following the product's instructions and practicing proper dental care, your whiter teeth should stay beautifully white.
The Mistake: Piercing Your Tender Tongue
Dentists strongly advise against piercing your tongue because it can do major damage to your overall health. Some of the risks include infection, hepatitis, severe bleeding, and cracking teeth with the stud.
How to Break: Simply don't do it.
The Mistake: Grinding Your Teeth and Clenching Your Jaw
These are signs of a common dental disorder called bruxism, but many sufferers are unaware of these habits because they happen while they're sleeping at night or as a course of habit during the day. No matter when they occur, they can cause teeth to crack and shift, along with bone loss, gum recession, jaw pain, headaches, and other dental care problems. Warning signs of clenching or grinding include pain in your jaw joints, difficulty opening and closing your mouth, headaches, and even the inability to close your mouth.
How to Break: Wonder how to cure bad dental habits? If the condition is due to a bad bite, your dentist can create a mouth guard for you to wear at night or refer you to an orthodontist for orthodontic work. If it's the result of stress or anxiety, a psychologist can teach you ways to relax both your mind and your mouth.
The Mistake: Doing Dental Work at Home
Some people take their teeth into their own hands and try to perform their own dental work at home to avoid going to the dentist. But this poking and prodding can severely damage teeth and gums, and actually require more professional dental care. Many people literally try to become their own dental hygienists. "They're doing this to avoid dental visits," one dental care explains. "They get their hands on dental tools, but they don't know how to use them properly, so they end up actually whittling their teeth away. One of my patients broke off her tooth doing this."
How to Break: Rather become an at-home hygienist, dentists say that proper dental care like daily brushing and flossing are sufficient to keep teeth healthy, as long as people see a dentist regularly to do their actual dental work.
To get the dental care you deserve from an affordable dentist in Philadelphia, call Gentle Dental of Pennsylvania today at or make an appointment.
---
Gentle Dental of Pennsylvania offers affordable family dentistry and gentle, compassionate dental care in Philadelphia. With 7 affiliated practices in the Philadelphia area, our offices are conveniently located with extended hours to meet your needs. At Gentle Dental of Pennsylvania, we provide most dental services, from basic preventative care and general dentistry to specialized procedures and complete dental reconstruction. We accept most dental insurance plans and offer affordable financial solutions for any budget. Patient satisfaction is our top priority and we strive to provide the exceptional, affordable dental care and personal touch that lead to lasting relationships. A smiling patient is our greatest reward and we look forward to keeping those smiles healthy, beautiful, and bright. Discover an affordable dentist who truly cares at Gentle Dental of Pennsylvania.