Gingivitis and Periodontal Disease – What's the Difference?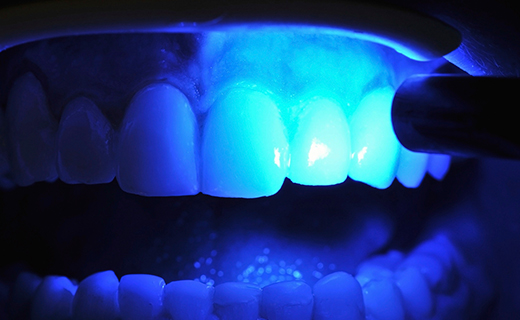 Saving your teeth is as easy as choosing an affordable dentist at a family dentistry practice in Philadelphia. Unfortunately, many people simply don't take time to address their dental care, and their neglect can lead to tooth decay, gum disease, and eventual tooth loss. Gum disease is extremely common, and its early symptoms may not be obvious enough to alert you to the problem. If you're not seeing your dentist regularly, you may not be aware that you have serious gum disease until it's too late. To understand how gum disease develops over time, learn the difference between gingivitis and periodontal disease.
Gingivitis: How It All Starts
Gingivitis is the inflammation of the gum tissue that supports the teeth. In most cases, it's related to poor dental care and the accumulation of bacteria-laden plaque and tartar. Symptoms include red, swollen gums and bleeding during brushing and flossing. Gingivitis can usually be reversed if addressed promptly, but inflammation that remains untreated can progress to periodontal disease.
Periodontal Disease: A Sad Sequel
Gingivitis is defined by infection and inflammation of the gums only, but when the condition affects the bone below the gums, it has progressed to periodontal disease. In periodontal disease, gums recede and deep pockets of infection form. As the condition progresses further, teeth may loosen and fall out.
Treating Gingivitis and Periodontal Disease
Gingivitis responds well to a strict dental care routine that includes frequent brushing, daily flossing, and medicated rinses to kill bacteria. When disease has progressed to the bone, more invasive and intensive professional dental care is required. Root planing or scaling can remove hardened tartar. In severe cases, periodontal disease requires gum surgery to repair damage and reduce the size of infected pockets. Oral antibiotics may also be necessary.
To get the dental care you deserve from an affordable dentist in Philadelphia, call Gentle Dental of Pennsylvania today at or make an appointment.
---
Gentle Dental of Pennsylvania offers affordable family dentistry and gentle, compassionate dental care in Philadelphia. With 7 affiliated practices in the Philadelphia area, our offices are conveniently located with extended hours to meet your needs. At Gentle Dental of Pennsylvania, we provide most dental services, from basic preventative care and general dentistry to specialized procedures and complete dental reconstruction. We accept most dental insurance plans and offer affordable financial solutions for any budget. Patient satisfaction is our top priority and we strive to provide the exceptional, affordable dental care and personal touch that lead to lasting relationships. A smiling patient is our greatest reward and we look forward to keeping those smiles healthy, beautiful, and bright. Discover an affordable dentist who truly cares at Gentle Dental of Pennsylvania.