Posted under:
General
Posted on: September 13, 2015
Get a Clear Understanding of Invisalign® Braces Care and Cost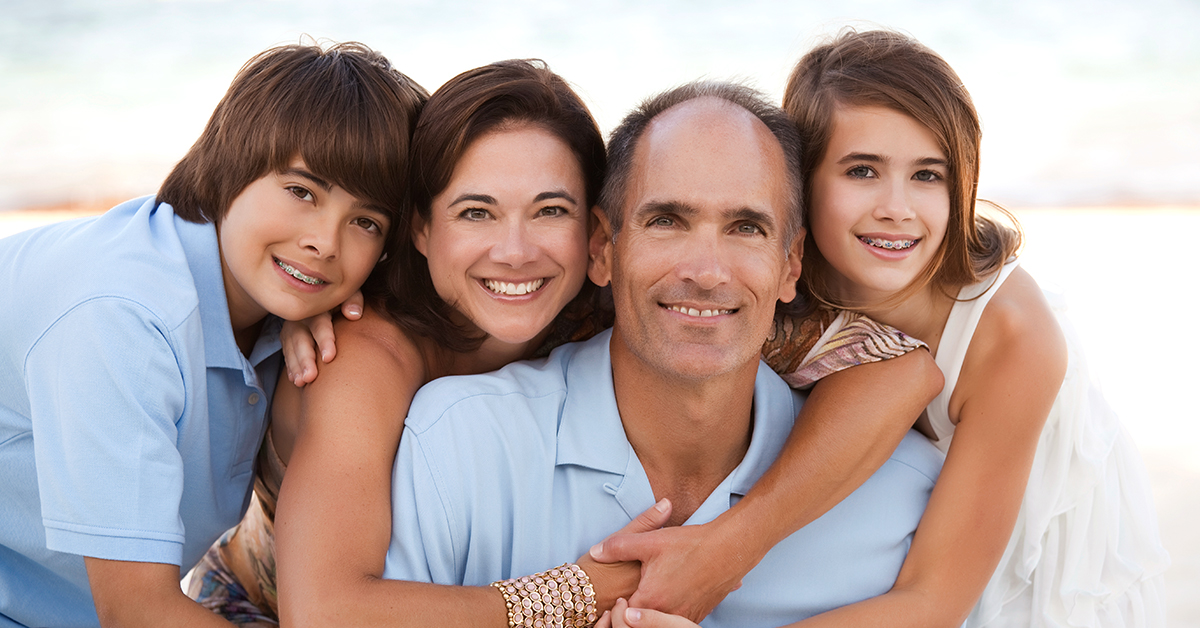 Braces have advanced far beyond traditional metal. Today, one of the most discreet choices for care is Invisalign® invisible braces. If you're considering and comparing braces for you or child, learn whether Invisalign is your best bet for a better smile.
Answering the Question: "How Much Do braces Cost?"
While both metal braces and Invisalign invisible braces were made to improve your smile, there are differences involved in the cost and care of each. Metal braces are brackets bonded to the teeth, while Invisalign is an invisible alignment tray that is removed when eating and brushing. Initially, Invisalign may seem like a more expensive option, but when you consider how much braces cost both financially and personally, you may be surprised at which saves you the most when you factor in the following:
Discretion: If you're embarrassed to have metal brackets on your teeth when talking and eating, Invisalign is invisible and can be removed in social situations when dining with others. This invisible quality can make you less self-conscious about wearing braces.
Comfort: While the metal braces of today are much smaller than ever, they can still irritate your mouth and complicate certain activities. Invisalign, however, is a smooth, plastic alignment tray that shifts your teeth without causing the chafing of metal.
Treatment Time: Metal braces are attached to the teeth for constant wear and typically are worn for around 24 months. While Invisalign is removable, it still must be worn for the majority of the day; but the length of treatment is usually only six to 18 months. Plus, Invisalign adjustments can be scheduled less frequently, which saves time at the orthodontist's office.
Determining What is Clearly Best for You or Your Child
Only your orthodontist can tell you just how much braces cost. Some people automatically assume that Invisalign is more expensive, but that is not always the case. Your total cost for braces will be based on your needs and your treatment choices. While metal braces are acceptable in all cases, Invisalign is not for everyone and is not recommended for complex dental problems. Plus, your braces costs also depend on the location of your orthodontist, since care can be more costly in larger cities and certain states. Ultimately, the choice is yours and you may feel that the benefits of Invisalign are clearly worth the extra expense.
Affordable Orthodontics: Is Invisalign an Option?
No matter which type of braces you choose, be aware that dental insurance usually only covers some of the cost, or restricts coverage to medical necessity or children. Luckily, you're able to get affordable orthodontics care through two helpful options. One option is DentRite®, which is a dental savings plan that instantly gives you major savings on many dental treatments. It's popular because it offers both individual and family membership plans, you have unlimited usage, and everyone is accepted. Another choice is a healthcare credit card called CareCredit, which lets you finance many healthcare procedures with convenient monthly payments, special financing options, and acceptance at more than 175,000 U.S. healthcare providers. Either of these can help clear the way to getting the best braces treatment.
To learn about our family dentistry practice in Philadelphia, call Gentle Dental of Pennsylvania today at or make an appointment.
---
Gentle Dental of Pennsylvania offers affordable family dentistry and gentle, compassionate dental care in Philadelphia. With 7 affiliated practices in the Philadelphia area, our offices are conveniently located with extended hours to meet your needs. At Gentle Dental of Pennsylvania, we provide most dental services, from basic preventative care and general dentistry to specialized procedures and complete dental reconstruction. We accept most dental insurance plans and offer affordable financial solutions for any budget. Patient satisfaction is our top priority and we strive to provide the exceptional, affordable dental care and personal touch that lead to lasting relationships. A smiling patient is our greatest reward and we look forward to keeping those smiles healthy, beautiful, and bright. Discover an affordable dentist who truly cares at Gentle Dental of Pennsylvania.