Fluoride is Good for Kids But It's Great for Adults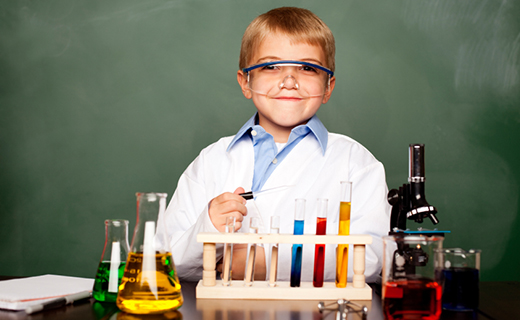 Many of us think that fluoride is only essential for children, but research has shown that fluoride is just as important for adults. Tooth decay knows no age, so adults need the same decay defense that fluoride is proven to provide. Fortunately, fluoride is easy to find in many toothpastes, but some adults run a higher risk of tooth decay and need stronger sources of fluoride protection. To see if you need to include more fluoride in your daily dental care regimen, Colgate offered the following ways to tell.
If you're taking medications that make your mouth dry, you may want to fortify your fluoride routine. A dry mouth is a common side effect of medicines for allergies, anxiety, and high blood pressure, and frequently occurs in diabetes. Other than being unpleasant, a dry mouth means you have less saliva to wash away the bacteria that can cause tooth decay. You can deal with dry mouth by using a fluoride mouthwash to protect your teeth, by trying saliva substitutes to replace your saliva, or by sucking on sugar-free hard candies to increase the natural saliva flow. All of these dental care treatments can fight the decay that comes from a dry mouth.
If you have crowns or bridges, you run the risk of having decay-causing bacteria hide along the edges of these dental devices. Fluoride can help protect your teeth from this damaging decay and can sometimes help teeth re-mineralize.
If you have gum disease or your gums are starting to recede, then additional fluoride may help prevent further problems. Receded gums allow bacteria to reach below the tooth's enamel to the tender root, but you can protect your teeth's roots by asking your dentist to apply a fluoride varnish or gel. You can get additional protection by using a fluoride mouthwash or prescription fluoride gel.
If you've received radiation therapy to your head or neck, you run a very high risk of tooth decay because the radiation does direct damage to your salivary glands. This damage causes dry mouth, which can lead to tooth decay. You can help prevent the decay by using generous amounts of fluoride and visiting a dentist in Philadelphia every two to three months.
If you wear braces, you know how frequently food gets lodged in the wires and how hard it can be to remove it all. These food particles produce the plaque that causes decay, but a daily fluoride rinse or gel can help keep your teeth protected.
Regardless of your dental care or condition, a fluoride toothpaste and fluoride mouth rinse are recommended for all adults. Brushing twice a day and flossing daily are important at every age, but are especially helpful as you get older. If you think you're prone to tooth decay, consider getting fluoride treatments from your dentist. These treatments can provide high levels of fluoride for a surprisingly low cost. You can either receive in-office treatments from an affordable dentist or ask for prescription dental care treatments to perform at home.
Fluoride isn't only for children. Adults also need the decay-fighting power that only fluoride can deliver. With so many fluoride treatments available for little effort or expense, it's easier than ever to get the tooth decay defense you need from an affordable dentist you trust.
To find an affordable dentist who will help you discover the benefits of fluoride, call Gentle Dental of Pennsylvania today at or make an appointment.
---
Gentle Dental of Pennsylvania offers affordable family dentistry and gentle, compassionate dental care in Philadelphia. With 7 affiliated practices in the Philadelphia area, our offices are conveniently located with extended hours to meet your needs. At Gentle Dental of Pennsylvania, we provide most dental services, from basic preventative care and general dentistry to specialized procedures and complete dental reconstruction. We accept most dental insurance plans and offer affordable financial solutions for any budget. Patient satisfaction is our top priority and we strive to provide the exceptional, affordable dental care and personal touch that lead to lasting relationships. A smiling patient is our greatest reward and we look forward to keeping those smiles healthy, beautiful, and bright. Discover an affordable dentist who truly cares at Gentle Dental of Pennsylvania.