Posted under:
General
Posted on: June 9, 2020
Find Emergency Dental Care Near Philadelphia for Quick Pain Relief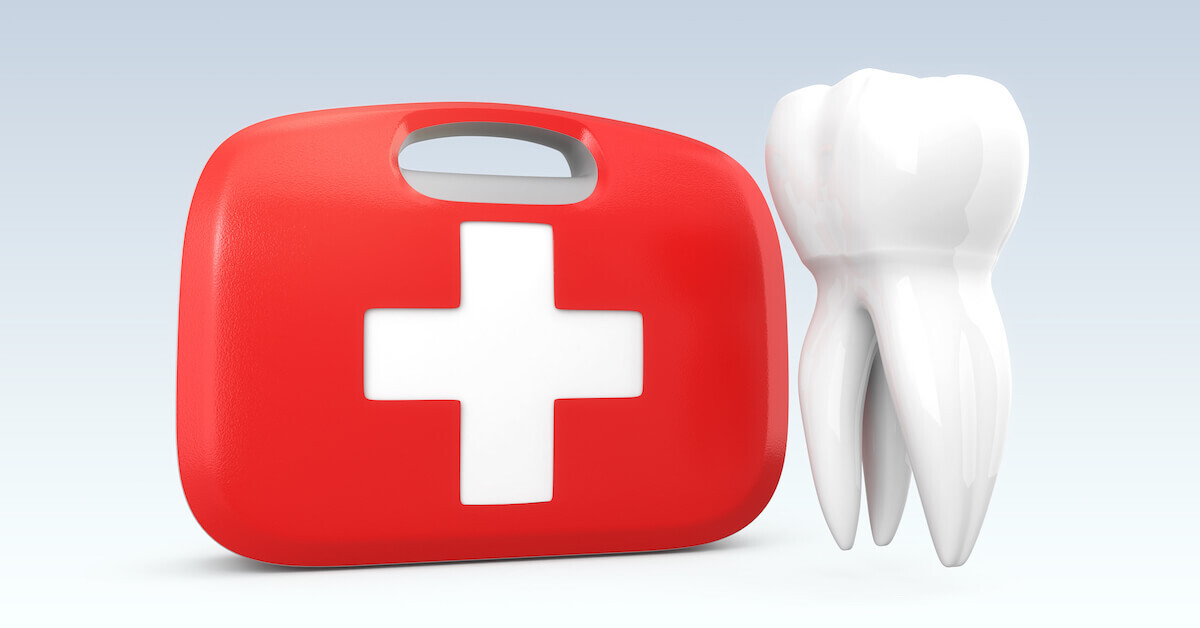 Healthy teeth are important for you and your family members. When a dental emergency occurs, however, you need to know where to find emergency dental care near Philadelphia and seek help as quickly as possible. Our emergency dental team offers walk-in dental services and same-day appointments for problems that require immediate attention. We are committed to the highest standards of care in the dental industry.
Here are some helpful guidelines for finding the right emergency care when you need it for yourself or any member of your family:
When to Seek Help for Tooth Pain
A good rule of thumb is to seek help as soon as pain becomes persistent or severe. Our emergency dentists will diagnose and treat your issues and provide you with recommendations for any additional dental work that may be needed. Some of the most common reasons to visit an emergency dentist include:
Abscesses, infections and root canal issues are capable of causing some of the most severe tooth and gum pain. The infection inside your tooth or gums can put pressure on nerve endings that can make it hard to speak, think or deal with your daily responsibilities. The dentist will often prescribe antibiotics to bring down the infection and pain medications to help you manage the discomfort.
If you have had a root canal procedure in the past, the same tooth could become reinfected. Depending on your pain level, you might need to undergo emergency dental care near Philadelphia to deal with the issue right away.
Grinding your teeth during your sleep or when under stress is known as bruxism. This can sometimes result in wearing away the tooth enamel and exposing the nerves. An emergency dentist can provide you with proven solutions for preventing future issues and for relieving pain in your teeth or jaw caused by bruxism.
Along with grinding your teeth, acidic foods and drinks are among the most common reasons for the loss of tooth enamel. This may require the services of an emergency dentist to stop the damage and relieve the pain caused by exposed nerve endings.
Deep cavities and areas with severe tooth decay may become infected when food and bacteria infiltrate the inside of your tooth. If you or a family member are experiencing pain because of these problems, a trip to our clinic can provide you with the relief you need and help in protecting your teeth in the future.
Receding gums are a common side effect of gum disease, also called gingivitis or periodontitis. If your receding gums are causing pain or bleeding, our dental team can provide you with help in managing your gum disease.
In some cases, a sinus infection can result in a severe toothache. While this is not usually a reason to consult with your dental office, you may want to consider getting emergency dental care near Philadelphia for a diagnosis. We will generally refer you to a medical professional who can treat this issue more effectively.
At our emergency dental clinic, we offer urgent services designed with your needs in mind. Our team is committed to providing you with affordable and practical solutions for all of your emergency dental needs.
Emergency Dental Treatment for Injuries
About one in five 12-year-old children will experience an injury to their permanent teeth, and one-third of younger children have an injury that damages their primary teeth. These accidents can occur while playing sports, riding bikes or in a vehicular collision. Knowing what to do if a tooth has been loosened or knocked out will save time in the critical minutes after these incidents.
First, do not panic. Calmly retrieve the tooth or its fragments and put them in a container for safekeeping.
Call ahead to your emergency dental clinic to make sure they know you are on the way.
Try to arrive at the clinic within 30 minutes. This will sometimes enable the dentist to put the tooth back in place and to secure it so that it can heal.
Making sure that you know where to go to get emergency dental care near Philadelphia will save time when these issues occur. We can also give you directions over the phone when you call to tell us you are on your way.
Dealing with Lost Fillings or Crowns
Especially on weekends and holidays, losing a filling or crown can be a frustrating experience. While this does not constitute a dental emergency, we can still help by replacing the crown or providing you with a temporary crown or filling to protect your tooth until you can schedule a routine visit with your dentist. Bring the filling or crown along with you to your visit. It may be possible to put it back into place, saving you time and money.
When Do You Need to Go to the ER?
Most dental emergency issues require help from a qualified dentist rather than a hospital ER. This is because dentists have specialized training that allows them to treat dental problems successfully. In some cases, however, you may need to go to the ER to resolve medical issues that are related to dental problems:
If you have an infection that has spread beyond your teeth and gums, you may experience swelling of the lymph nodes, jaw or neck. Fever and chills and shortness of breath are also symptoms of a serious infection that requires medical treatment.
After a serious accident that affects your teeth, gums or face, you may be taken to the ER to be stabilized before any dental work can be performed. This is important for your health and safety after an accident affecting more than just your teeth.
If you are experiencing a dental emergency, please call our team today or contact us online to let us know you are on your way. We are here to serve you now and in the future.