Posted under:
General
Posted on: October 11, 2015
Facts and Fixes for Sensitive Teeth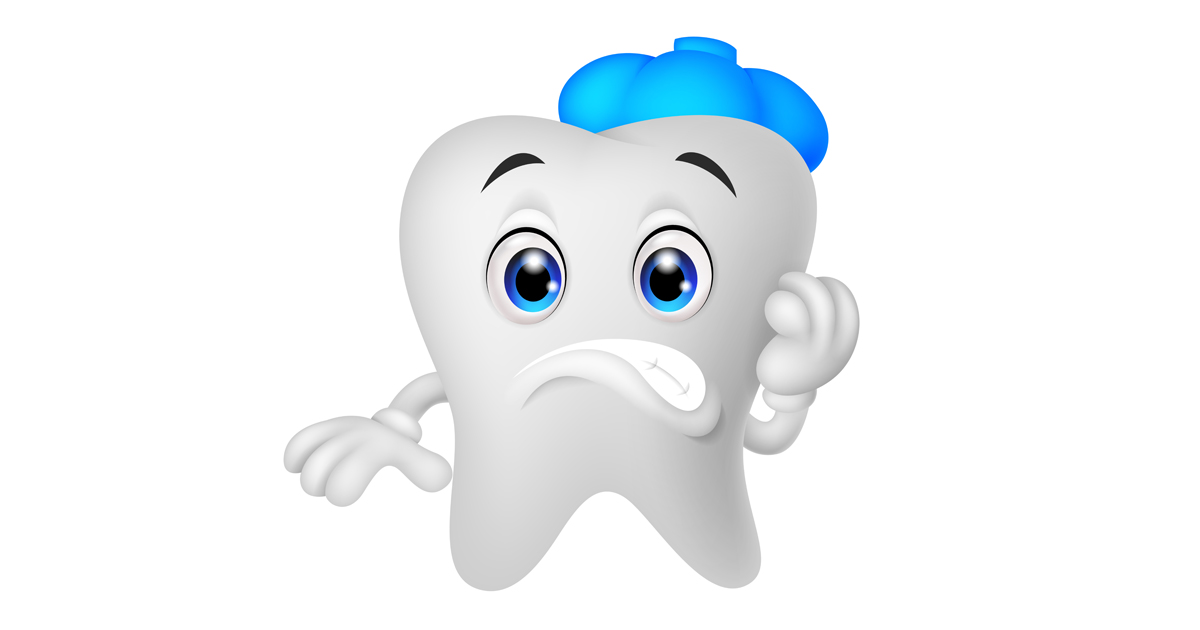 Teeth sensitivity is a very common condition, with millions of Americans sharing this sensitive struggle. Luckily, there are many ways to treat sensitive teeth as soon as you know the source. To discover the reasons and remedies, check out this expert dental care advice.
The Story on Sensitive Teeth
If you suffer from teeth sensitivity, you've felt a sharp sensation in your teeth after consuming foods and drinks that are cold, hot, acidic, or sweet. This occurs because your protective layer of tooth enamel or gum tissue has worn away over time, exposing the underlying layer called dentin that leads to the nerves of the tooth. When this dentin encounters pressure or major changes in temperature, this literally "strikes a nerve" and produces a pang of pain.
Causes of the Condition
According to dental care experts, this sensitive layer of dentin becomes exposed for various reasons. The most common causes of sensitive teeth include:
Brushing your teeth too much
Over-aggressive brushing that wears away the tooth enamel
A cracked, chipped, or broken tooth can expose the delicate dentin
Gum recession
Age, with sensitive teeth more prevalent in adults
Highly-acidic beverages, such as sodas and fruit juices, can erode tooth enamel and reveal the dentin beneath
Tooth grinding, which can grind away the tooth enamel
Certain dental care treatments, such as teeth whitening and dental restorations, can cause temporary teeth sensitivity following the procedure
Help for Healing
The only way to know the actual source of your teeth sensitivity is to have a dental examination. In the office, your dentist can apply protective treatments or place dental restorations on sensitive teeth to build up your tooth enamel. A dental care professional can also prescribe at-home advice to soothe the sting of sensitive teeth. Many recommend the following regimens:
Brush and floss gently, yet thoroughly, to prevent further recession of your enamel and gums
Brush your teeth with a soft-bristled toothbrush
Choose a de-sensitizing toothpaste
Get regular professional check-ups and cleanings to reduce future sensitivity
To learn about our family dentistry practice in Philadelphia, call Gentle Dental of Pennsylvania today at or make an appointment.
---
Gentle Dental of Pennsylvania offers affordable family dentistry and gentle, compassionate dental care in Philadelphia. With 7 affiliated practices in the Philadelphia area, our offices are conveniently located with extended hours to meet your needs. At Gentle Dental of Pennsylvania, we provide most dental services, from basic preventative care and general dentistry to specialized procedures and complete dental reconstruction. We accept most dental insurance plans and offer affordable financial solutions for any budget. Patient satisfaction is our top priority and we strive to provide the exceptional, affordable dental care and personal touch that lead to lasting relationships. A smiling patient is our greatest reward and we look forward to keeping those smiles healthy, beautiful, and bright. Discover an affordable dentist who truly cares at Gentle Dental of Pennsylvania.