Dental Emergency Troubleshooting Tips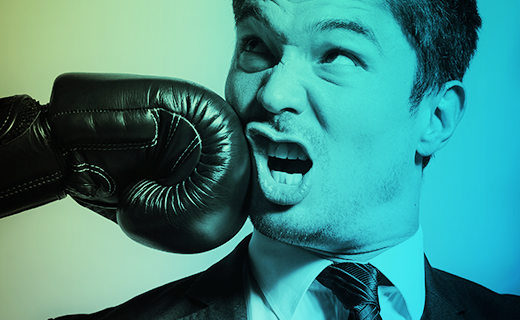 There can be no denying the fact that accidental tooth injuries are often painful and frightening, particularly if you lack the basic knowledge necessary to properly react to a dental emergency. Having an understanding of proper first aid techniques to use in such situations and knowing when to seek professional assistance is essential to preserving teeth that otherwise might be lost to such trauma. The information below is intended to provide a handy primer on key emergency dental care techniques.
It is important to keep in mind that just about every dentist in Philadelphia keeps time slots open during the day to respond to emergency cases. If you experience a dental injury, give an emergency dentist a call and explain in as much detail as you can what has happened. A lack of dental insurance should not stop you from seeking the treatment you need, because it is highly likely that the emergency dentist will offer payment options or credit options.
If you have bitten your tongue or lips, you need to give the area a gentle cleaning and utilize cold compresses to minimize swelling. In situations where you are unable to stop the bleeding, a visit to the nearest hospital emergency room is in order.
For broken teeth, it is important to immediately rinse the mouth using warm water. Cold compresses can help alleviate swelling in the short term, but it is essential that you get in touch with an emergency dentist as soon as possible.
Cases in which a permanent tooth has been knocked out require specialized, immediate action. The key is to grab hold of the tooth by its crown and rinse the root if it has become dirty. No attached tissue should be removed, however, and the tooth should be gently put back into its socket. Should that prove impossible, the tooth should be submerged in a container of milk and taken immediately to an affordable dentist in Philadelphia.
A toothache is a clear sign that something is wrong, and should never be neglected. The first thing to do when a toothache develops is to rinse the mouth using warm water. Then, a gentle flossing should be done in attempt to remove food debris that could be causing the issue. It is important that aspirin or other pain relief medication not be placed directly on the gums, as burning may result. If your pain does not dissipate, a dentist must be contacted immediately.
Finally, any other accidental injury that causes severe dental pain, suspicion of a broken jaw, or a noticeably cracked tooth really does call for a visit to an emergency dentist. While cold compresses may be useful for temporary relief from swelling, they are no substitute for professional dental emergency treatment.
To learn about our family dentistry practice in Philadelphia, call Gentle Dental of Pennsylvania today at or make an appointment.
---
Gentle Dental of Pennsylvania offers affordable family dentistry and gentle, compassionate dental care in Philadelphia. With 7 affiliated practices in the Philadelphia area, our offices are conveniently located with extended hours to meet your needs. At Gentle Dental of Pennsylvania, we provide most dental services, from basic preventative care and general dentistry to specialized procedures and complete dental reconstruction. We accept most dental insurance plans and offer affordable financial solutions for any budget. Patient satisfaction is our top priority and we strive to provide the exceptional, affordable dental care and personal touch that lead to lasting relationships. A smiling patient is our greatest reward and we look forward to keeping those smiles healthy, beautiful, and bright. Discover an affordable dentist who truly cares at Gentle Dental of Pennsylvania.