Posted under:
General
Posted on: October 2, 2020
Are Dental Implants Right for You?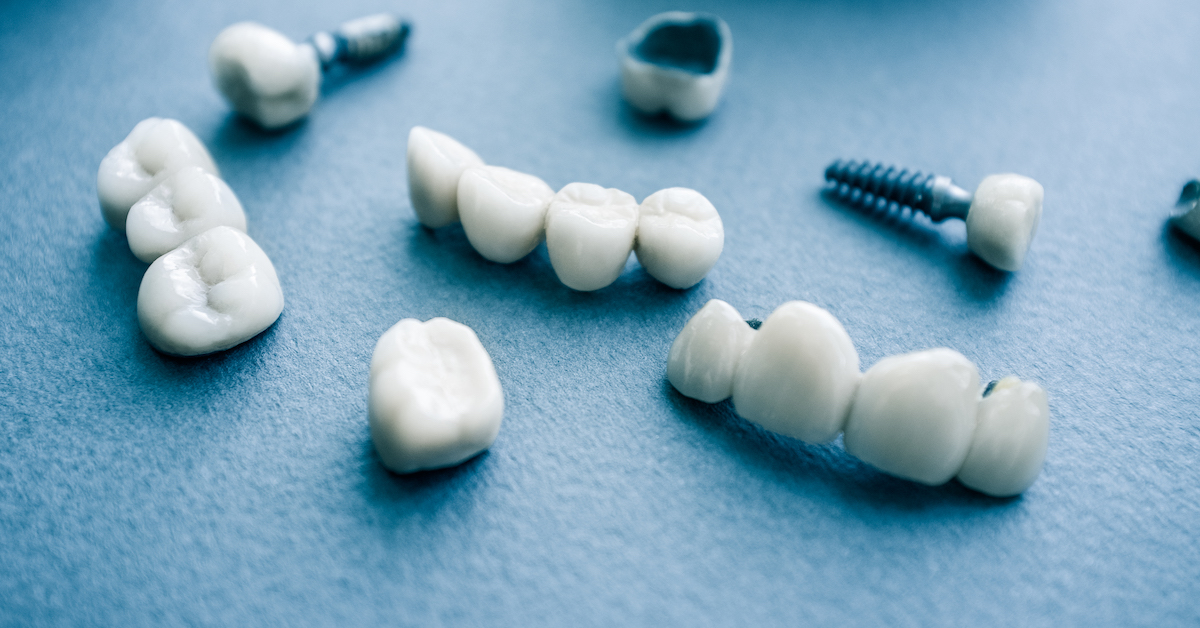 How Will Dental Implants Improve My Smile?
If you're missing one or more teeth or if they're damaged due to trauma or disease, then your self-confidence has probably suffered. Dental implants will replace your missing or damaged teeth with natural-looking artificial teeth that can restore your self-esteem and make you want to smile again. The CDC reports that most adults younger than 65 have lost one or more permanent teeth, and of those over 65, almost 20 percent have no natural teeth left.
Your teeth are vital to your good health, so if you're missing any, they should be replaced. The requirements for implants are:
You must have good overall health
You must have healthy gums
You must have enough bone in your jaw
We can perform a bone transplant if you lack sufficient jawbone. It can be done simultaneously with your implant placement or as a separate procedure.
What Are Dental Implants?
Implants are artificial teeth that are custom-made to look, feel, and function like your natural teeth. They're popular among those who dislike dentures and bridges because implants are permanently anchored into your jawbone, so they won't slip or fall out, and you won't need to remove them for cleaning or maintenance. Implants look very natural and simply require the same oral hygiene regimen as your natural teeth.
There are two types of implants and your oral surgeon will recommend the right type for you:
Endosteal implants, which are installed in the jawbone
Subperiosteal implants, which are placed underneath the gum tissue
There are three components of an implant and each one is installed in a separate procedure.
The body, which is also called the post, is made of titanium, so it's very strong and can accommodate one tooth or several that have been bridged together. Titanium is lightweight and is readily assimilated into the bone, so osseointegration should go smoothly.
Osseointegration is when the bone adapts to a foreign substance and it becomes part of your body. The post is surgically inserted into your jawbone and will function the same as the root of a natural tooth.
The abutment is a connector that anchors your tooth to the post, and it's installed after osseointegration has taken place.
The crown is the visible part of the implant. It's sometimes referred to as a prosthesis and is the final step of the installation.
Why Are Dental Implants a Good Choice?
Although it's a personal decision, most people who get implants report being happy with the outcome. Implants allow you to always have a full set of teeth that look, feel, and function like natural ones and usually don't ever need to be replaced. They're easy to maintain because they only require the same oral hygiene practices you follow for your natural teeth. They won't slip or fall out, and you can eat your favorite foods without worrying about having an embarrassing moment.
What Should I Expect During the Implant Procedure?
Each procedure is unique to the individual, but, in general, you can expect the following during the implant procedure:
Removal of damaged teeth and having any other necessary procedures
Prepping the site for the surgery
A bone graft, if needed, as a separate procedure
Installation of the body (the titanium post), and a minor bone graft if required
Healing and growth time for the jawbone
Installation of your abutment
Returning to the office to have impressions made
Attachment of your crowns
The duration of your implant process will depend on the type and number of procedures you need, as well as the length of time it takes for your body to heal between procedures.
Will a Bone Graft Be Necessary?
You may or may not need a bone graft, depending on the amount of bone in your jawbone. If you need a minor graft, it can be done during the installation of the post. If you need more extensive grafting, then it will be done as a separate procedure that can take several months to heal. Your surgeon will determine whether or not you'll need a graft and how extensive any grafting might be.
What's the Procedure for Installing the Implant?
Your surgeon will make an incision in your gum so that the jawbone is exposed, then drill a hole in the bone, and implant the titanium post in the hole. If you need a minor bone graft, it might be done during this procedure. If not, the incision will be closed with sutures and you'll wait for the osseointegration process to be completed.
What's the Procedure for Installing the Abutment?
Once your post has been assimilated into the jawbone, your surgeon will make another incision near the post and place the abutment on the post. The abutment connects your crown to the post. The incision should heal in about two weeks, and then you'll return to our office so we can make impressions of the area and begin fabricating your crowns.
What's the Procedure for Installing the Crown?
When your crowns are ready, you'll return to have them installed. If you're receiving removable crowns, they'll be affixed to pink plastic gums that snap onto your abutment, but are easily removed for cleaning. If you're receiving fixed crowns, then we'll check to be sure that they fit comfortably and then permanently attach them to the post.
What Happens After the Surgery?
Typically, you'll experience some discomfort after the surgery, but your surgeon will provide information on how to alleviate the minor bleeding, bruising, swelling, and pain that you may experience. We can provide pain medication as needed, but your symptoms shouldn't last for more than a few days. If they do, please call our office.
What Are the Negative Aspects of Implants?
The biggest drawback to implants is their initial cost. Depending on the amount of work you need done, one tooth can cost thousands of dollars, and your dental insurance might not cover it. If you should ever need replacement crowns in the future, they may not be covered either. However, many surgeons offer payment options that make implants affordable. Another drawback is the time involved. Implants aren't a speedy solution for missing or damaged teeth. The process requires several months to complete, so you need to have patience. Also, some people aren't good candidates for surgery. They may have a bad reaction to the anesthesia, or they could experience nerve damage, an infection, damage to the surrounding teeth, or a jaw fracture.
Those who have undergone the implant procedure, however, are usually quite satisfied with the results. They don't have to worry about dentures slipping or falling out, their speech isn't affected by loose dentures, and they can eat the foods they want. Taking into account the additional cost of adhesives, cleaning solutions, and having to replace lost or broken dentures, many patients feel that implants are more affordable in the long run.
Where Can I Go to Have Implants Installed?
If you're interested in getting implants, then be sure to select an oral surgeon who's board certified and will provide you with their credentials. If they aren't, then find someone else. If you want to get implants from a highly qualified oral surgeon or if you need another dental procedure, then call our office to make an appointment. You can also schedule at your convenience using our online booking tool. We strive to provide all of our patients with the best dental care possible, so please contact us today. We look forward to working with you.