Posted under:
General
Posted on: September 23, 2013
A Good Smile Makes a Great First Impression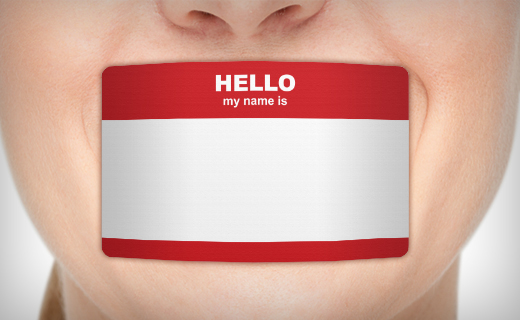 Your smile speaks volumes before you say a single word. In fact, three out of four Americans said they would trust a person with a nice smile more than someone with a good job, a beautiful outfit, or an impressive car. This was just one of the findings from a national study by Kelton Global that affirmed how a sparkling smile can influence the perception of one's social life, success, and confidence. In order to put your best face forward, you must maintain good dental care habits and find a dentist in Philadelphia who can make your smile look its very best.
The survey clearly showed the powerful perception of an attractive smile. Almost one-third of respondents said that they noticed a person's teeth before other facial features. They also had a more positive response to images of people with straight teeth than ones with crooked teeth. In addition, respondents judged people with well-maintained teeth to be more professionally successful, wealthier, smarter, happier, and healthier. These public perceptions were deemed so important that 87% of respondents said they would give up something for a year in order to have a good-looking smile for the rest of their lives.
Fortunately, you don't to go without a single thing to have the smile you've always wanted. There are now many ways to make your teeth whiter, brighter, straighter, and healthier with little time or expense. All you need is an affordable dentist who understands your personal needs and cosmetic dentistry options. Fortunately, you can find that dentist in Philadelphia.
"Many people tend to focus on fixing the things about themselves they think will have the biggest impact, often overlooking one of the most impressionable physical attributes like their teeth," explained Timothy A. Mack, an executive from the manufacturer of Invisalign® invisible braces, which commissioned the Kelton Research study.
Before you start improving the appearance of your smile, you need to focus on its health. Schedule an appointment with an affordable dentist to ensure that your teeth and gums are healthy. Make these dental check-ups a regular occurrence to both prevent any problems and treat them in their earliest stages.
Once your teeth are deemed healthy, you can discuss your dental care needs and cosmetic opportunities with your dentist. To fill in the gaps caused by missing teeth, your options include dental implants. To remove stains and discoloration left by dark beverages and smoking, there are a variety of whitening options from your dentist that can make a big difference with little time or cost. Some whitening kits are available in stores for home use, but these can cause uneven coloration and tooth sensitivity instead of the desired whitening and brightening of a professional job.
While it's never too late to improve your own smile, you can give your children a head start on having an attractive and healthy smile throughout their lives. Schedule regular dental appointments for your entire family with an affordable dentist who specializes in family dentistry. Also, teach your children good dental care habits and practice what you preach by taking care of your own dental health.
Don't settle for a smile that's less than its best. Having better teeth and a brighter smile can be surprisingly simple and inexpensive. All you need is an affordable dentist who can give you a smile you'll be proud to show.
To find the affordable dentistry you need and give your entire family better and brighter smiles, call Gentle Dental of Pennsylvania today at or make an appointment.
---
Gentle Dental of Pennsylvania offers affordable family dentistry and gentle, compassionate dental care in Philadelphia. With 7 affiliated practices in the Philadelphia area, our offices are conveniently located with extended hours to meet your needs. At Gentle Dental of Pennsylvania, we provide most dental services, from basic preventative care and general dentistry to specialized procedures and complete dental reconstruction. We accept most dental insurance plans and offer affordable financial solutions for any budget. Patient satisfaction is our top priority and we strive to provide the exceptional, affordable dental care and personal touch that lead to lasting relationships. A smiling patient is our greatest reward and we look forward to keeping those smiles healthy, beautiful, and bright. Discover an affordable dentist who truly cares at Gentle Dental of Pennsylvania.