5 Tips to Help Your Kids Fight Cavities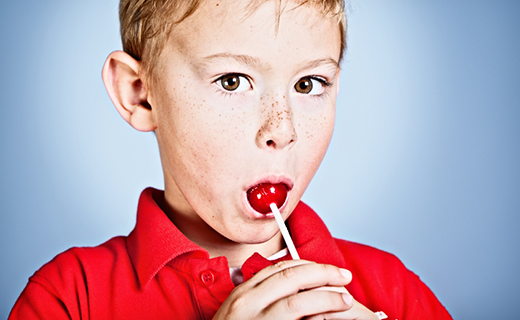 Helping your kids learn to fight cavities is imperative to their long-term health. It is important to help children understand why they should keep their teeth healthy—educate them about fighting cavities, brushing daily, and eating a healthy diet.  The better they understand why they should keep their teeth healthy, the more likely they are to stick with these habits. The habits you instill in them now will inspire them to maintain a regular oral care routine throughout life. Finding a gentle, affordable dentist in Philadelphia to help your child get acclimated to routine dental care is one of the simplest ways to care for their health. Use these tips to enhance your child's dental care.
Preventing Cavities 
Sip Some Tap Water – It's not an uncommon belief that bottled water is better for you than tap water. However, recent studies have shown that the bottled stuff is filled with dangerous chemicals from all the plastic exposure and can really do some damage to the body's systems. Filtered tap water, on the other hand, is not teeming with scary chemicals and, in most cities, it's fortified with fluoride to help protect your child's teeth and fight cavities.
Monitor Juice Drinks
 – Sugary juices, even if they are "fruit," are a significant source of sugar. Avoid filling your child's sippy cup with these types of drinks. Aside from the well-known impact of sugary drinks on a child's overall health, juice drinks are also highly acidic, which can lead to tooth erosion and decay. If you want to treat your child to some juice throughout the day, dilute the juice with plenty of water and limit the number of servings.
Avoid Bedtime Bottles & Drinks – Never let your child fall asleep while drinking from a bottle of milk or juice at bedtime. Acids from these beverages remain sitting in your child's mouth and can eat away at the tooth enamel, damaging not only his or her baby teeth, but potentially causing trouble for the future of his or her adult teeth as well.
Moderate Sugary Sweets
 – You don't want to deprive your child of occasional sweet treats. Choosing the right sweets can make all the difference in his or her oral health. Instead of cookies or crackers that smash into crumbles with every bite and get lodged between teeth, consider plain chocolate. Saliva generally washes away chocolate easily, making it less likely to cause decay.
Tooth Sealants
 – Ask your dentist in Philadelphia about tooth sealants. Tooth sealants are clear or shaded coatings that can protect your child's oral health if he or she has deeply grooved molars that trap food particles. Grooved and pitted surfaces of teeth are where most cavities in children are found. Family dentistry practitioners can seal teeth of kids as young as 2½ years old; however, it is better recommended for children old enough to remain still during the procedure. Teeth with pre-existing cavities or decay must be treated appropriately and never sealed.
To learn about our family dentistry practice in Philadelphia, call Gentle Dental of Pennsylvania today at or make an appointment.
---
Gentle Dental of Pennsylvania offers affordable family dentistry and gentle, compassionate dental care in Philadelphia. With 7 affiliated practices in the Philadelphia area, our offices are conveniently located with extended hours to meet your needs. At Gentle Dental of Pennsylvania, we provide most dental services, from basic preventative care and general dentistry to specialized procedures and complete dental reconstruction. We accept most dental insurance plans and offer affordable financial solutions for any budget. Patient satisfaction is our top priority and we strive to provide the exceptional, affordable dental care and personal touch that lead to lasting relationships. A smiling patient is our greatest reward and we look forward to keeping those smiles healthy, beautiful, and bright. Discover an affordable dentist who truly cares at Gentle Dental of Pennsylvania.