Posted under:
General
Posted on: October 25, 2015
4 Ways to Protect Aging Teeth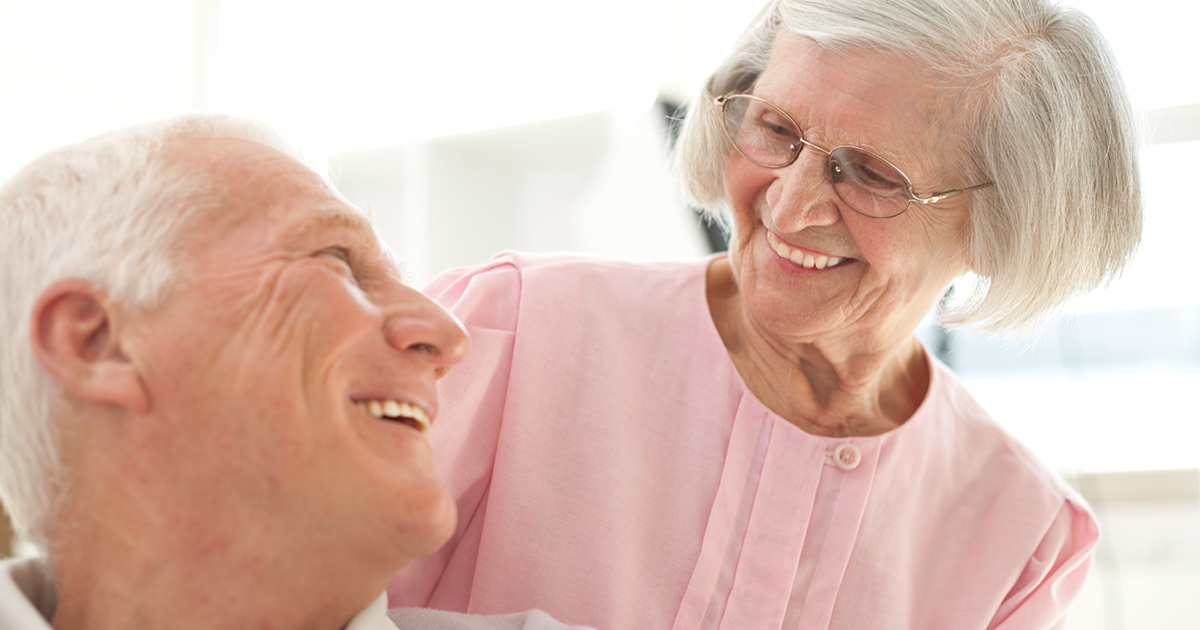 Did you know that the aging process can take a toll on your teeth? Discover how to protect your smile with these simple dental care tips.
1. Be Sure to Brush at Least Twice a Day
Regular brushing is a dental care essential at every age because it helps remove the bacteria build-up on teeth that leads to tooth decay and gum disease. As you age, decay tends to develop around fillings or near areas of gum recession in aging teeth, which is why you need to see an affordable dentist regularly to watch for these problems. You also must maintain good oral hygiene at home by brushing at least twice a day for two to three minutes to thoroughly clean teeth.
2. Don't Forget to Floss Daily
You may not be aware that your gums demand as much attention as your teeth. Brushing can clean the surface of teeth, but only floss can remove the plaque between the teeth and gums that a toothbrush just can't reach. If this plaque remains, it can develop into gum disease, which is the primary cause of tooth loss in older adults. In addition, research has found that gum disease is a risk factor in developing heart disease, diabetes, and Alzheimer's disease. To protect both your dental and overall health, floss your teeth at least once a day, preferably right before bed.
3. Have a Healthy Diet
Believe it or not, the foods you eat can help you keep your teeth. Fruits, vegetables, nuts, and legumes are full of nutrients that allow your body to fight inflammation and bacteria in order to protect your aging teeth and gums. Dental care experts recommend eating these healthy foods every day:
Milk, yogurt, and calcium-fortified juices to provide the calcium and vitamin D needed for strong teeth and bones
Cheese because its calcium actually sticks to the teeth to protect them from decay-causing acids in the mouth
Crunchy fruits and vegetables such as apples, celery, and carrots because they are packed with vitamins and chewing them removes plaque from teeth
4. Visit the Dentist as Directed
While practicing proper oral hygiene at home is important, it's just as essential to get professional dental check-ups and cleanings on a regular basis as you age. If you've avoided going to the dentist in the past, don't wait any longer to find an affordable dentist to protect and preserve your aging teeth and overall dental health. See, research suggests that the health of your mouth corresponds to the health of your body. Dental problems can be a sign of a more serious disorder in your body, as well as contribute to one if oral infections spread throughout your system. Many affordable dentists actually detect medical problems before a doctor, so keep up with your dental appointments to both stay healthy and catch problems early.
To get the dental care you deserve from an affordable dentist in Philadelphia, call Gentle Dental of Pennsylvania today at or make an appointment.
---
Gentle Dental of Pennsylvania offers affordable family dentistry and gentle, compassionate dental care in Philadelphia. With 7 affiliated practices in the Philadelphia area, our offices are conveniently located with extended hours to meet your needs. At Gentle Dental of Pennsylvania, we provide most dental services, from basic preventative care and general dentistry to specialized procedures and complete dental reconstruction. We accept most dental insurance plans and offer affordable financial solutions for any budget. Patient satisfaction is our top priority and we strive to provide the exceptional, affordable dental care and personal touch that lead to lasting relationships. A smiling patient is our greatest reward and we look forward to keeping those smiles healthy, beautiful, and bright. Discover an affordable dentist who truly cares at Gentle Dental of Pennsylvania.